Area Map Downloads
Posted by James Watson on 03 Aug, 2019
Area Map Downloads
It's been a while since the last update - I've been working on a few enhancements including an improvement to the area map downloads. These are now generated on the server using the Cartopy package. This is something that's been bothering me for a while as it doesn't look like Google Maps is going to support image downloads anytime soon. I feel that the results are aesthetically superior to the previous efforts as I hope the following sample plots demonstrate.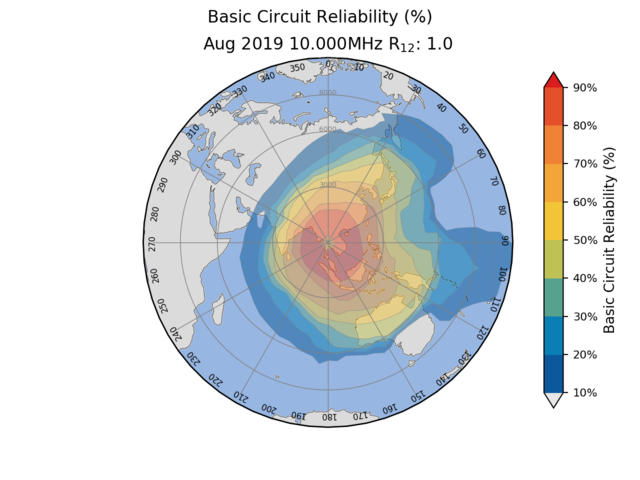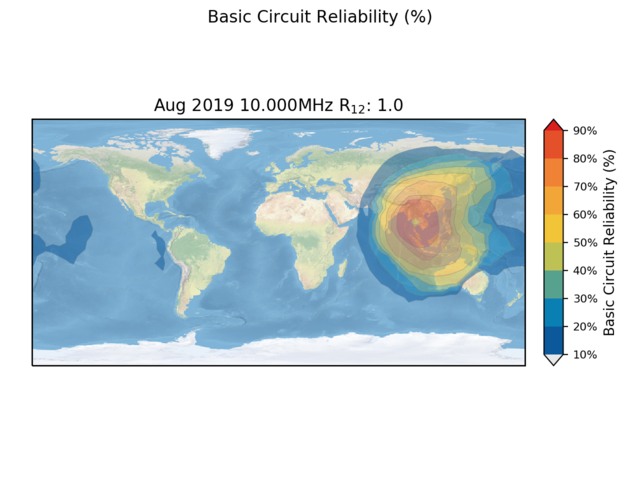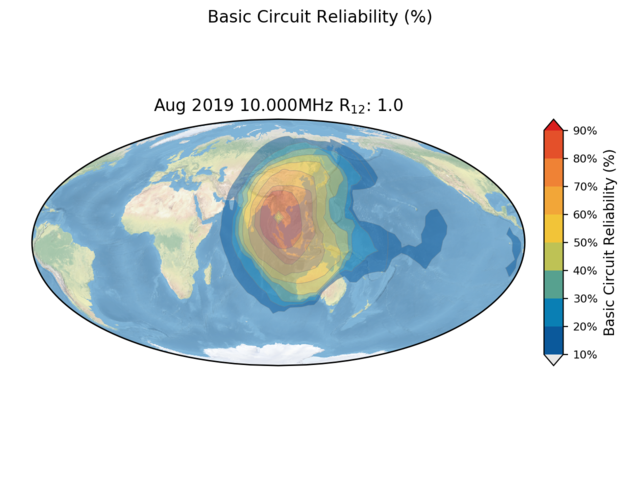 Three projections are currently supported, more can be added if there's any interest.
Google Analytics
Due to ongoing privacy concerns, I have removed the Google Analytics tool that was previously used to determine which pages were of most interest to the site's visitors. I'll be reverting to the old-fashioned method - if you want to see a feature added to the site, send me an email to the address at the foot of the page and I'll see what I can do.
Software Updates
I've updated the version of ITURHFProp to the latest available version along with the plotly and popper Javascript libraries.
I hope you enjoy the changes and keep an eye out for more improvements to come.
James
UPDATE
MAP
AREA
GOOGLE ANALYTICS
PRIVACY
---